Customer or Client
What's The Difference?
In real estate transaction, buyer-clients are entitled to a higher level of service than buyer-customers. Becoming a client typically involves signing a representation agreement with a buyer's representative, who then owes you fiduciary duties.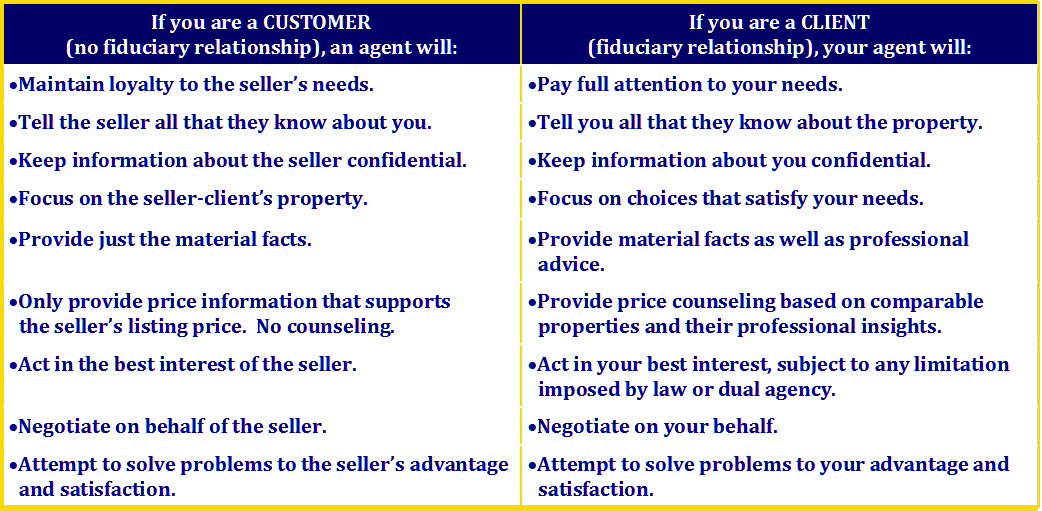 This means that your buyer's representative is expected to exercise discretion when acting on your behalf, including adhering to very specific responsibilities, obligations, and high standards of good faith and loyalty.
For example, if you're a client, a buyer's agent will seek to negotiate the most favorable transaction for you and will not disclose any material facts about your situation that could hurt your negotiating position.
If however, you are only a customer, a buyer's rep may not be in a position to answer even basic questions, such as "Why are they selling?" or "Is this home priced competitively?" This is because they are acting instead as a facilitator.
*MINNESOTA LAW REQUIRES that early in any relationship, real estate brokers or salespersons discuss with the consumer what type of agency representation they desire. If you desire representation, a buyer contract is required. If you do not desire representation, only disclosure must be signed.
At J.S. Realty, our clients sign an Agency Relationship form.